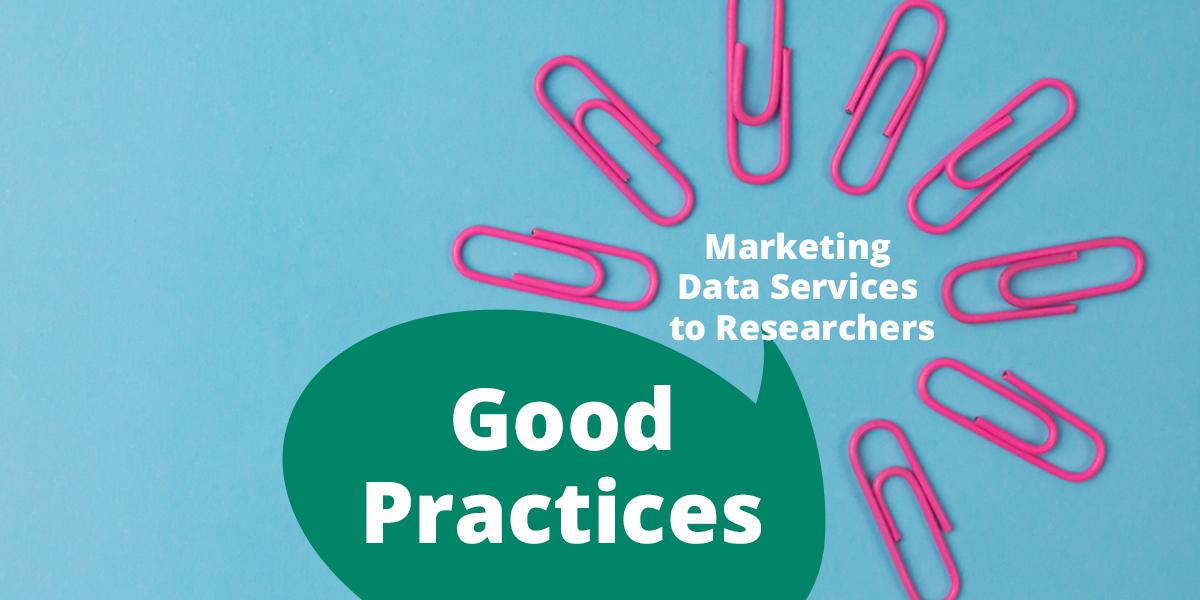 In the fifth part of the "Good Practices" series, Eeva Savolainen writes about making use of various communication channels. 
Information about data related training and services is communicated via multiple channels. The channels in use are the organization website, systems compiling available training, mailing lists, newsletters, social media (e.g. Twitter and YouTube) and info sessions. In addition to general communication, it is useful to identify communication practices of different schools and faculties, and to tailor the communication to the needs of various target groups. The goal is to reach as wide an audience as possible so that people in need of services and training receive information at the right time for them.
This practice is especially suitable for a large organization, where services and training provided are not necessarily attached to specific people and faces that the users know personally. However, it can be adapted to smaller organizations as well.
Implementation requires communication skills and coordination, as well as the understanding of communication related practices in various organizational departments. Communication tools such as a website, newsletters, social media channels etc. are also necessary.
This practice was submitted by Aalto university, but similar activities are most likely conducted in many organizations. The target groups are students (all stages, including doctoral), researchers and research support staff.
+
–

Works well with targeted communication.

If successful, the right person will be reached at the right time.

Increases service visibility.

The content can be tailored to the target group and the channel used.

Information overload can become frustrating.

It takes time to find the correct contact information.

Challenging to figure out the communication practices in different departments.

Consideration necessary before sharing anything to a wide distribution list.
Text: Eeva Savolainen, Aalto-yliopisto
Image: Unsplash/Tamanna Rumvee (modified)
Previously in this series:
You might also be interested in