Open science and research (OScAR) requires national coordination. This is supported by OScAR secretariat working in The Federation of Finnish Learned Societies with funding from the Ministry of Education and Culture. The aim of the coordination is to promote national dialogue on the objectives and means of open scholarship, to increase cooperation and to raise awareness of the opportunities, challenges and solutions of open scholarship.
The coordination is strongly based on the cooperation of the entire research sector. The coordination involves universities, universities of applied sciences, research institutes, funding bodies, libraries and archives. At the core of the coordination are the following principles:
The coordination itself is open and transparent
The coordination structure is as simple as possible and makes use of existing networks and projects
The coordination focuses on key issues in open scholarship, as defined by the research community
The co-ordination model is based on collaboration between the steering group, expert panels and working groups.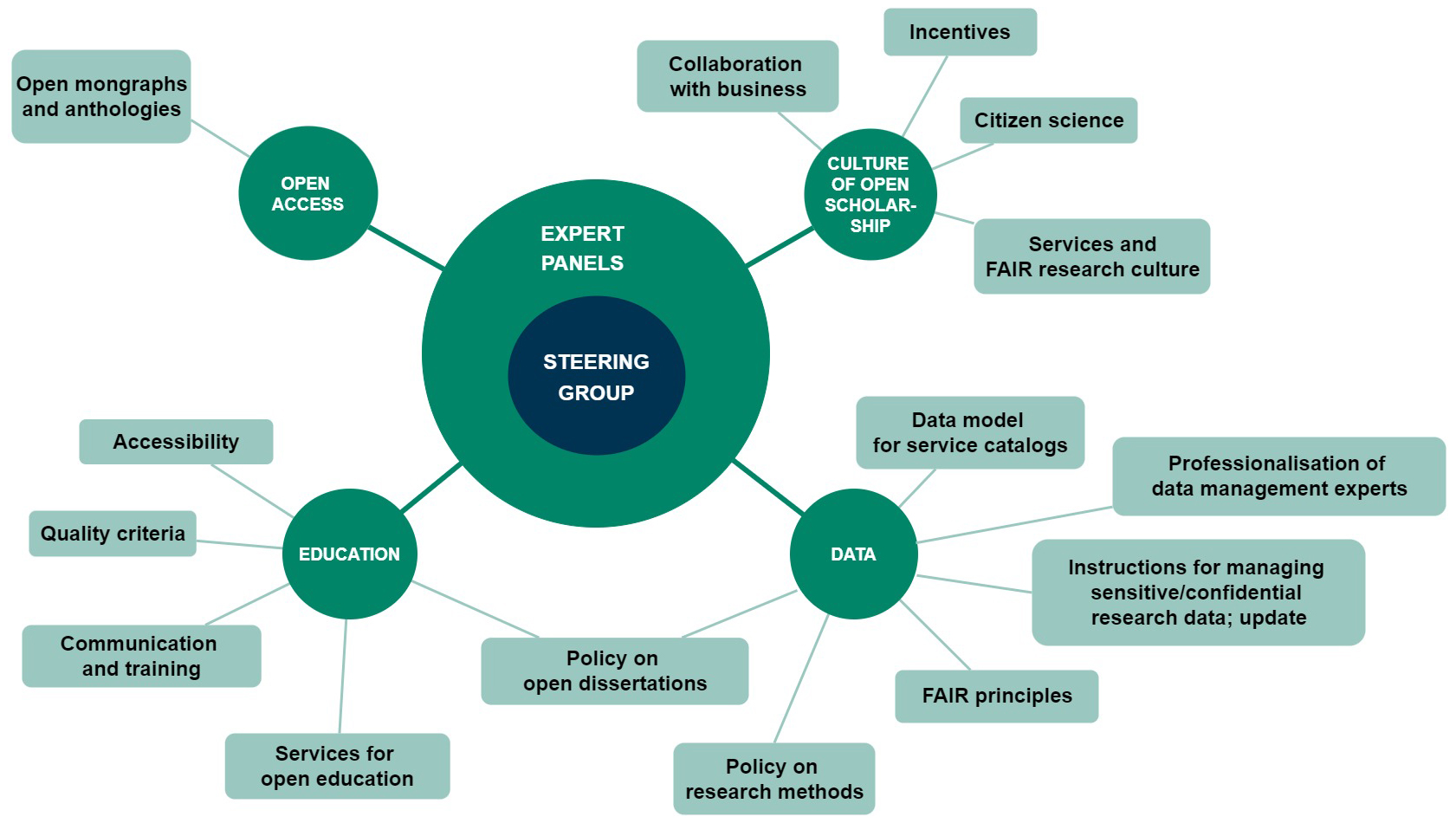 The shape of the coordination is formed by a unique joint effort of the entire research community. We welcome everyone in the project of opening up scholarship and science!
More information about the coordination:
Henriikka Mustajoki, Secretary General
henriikka.mustajoki (@) tsv.fi