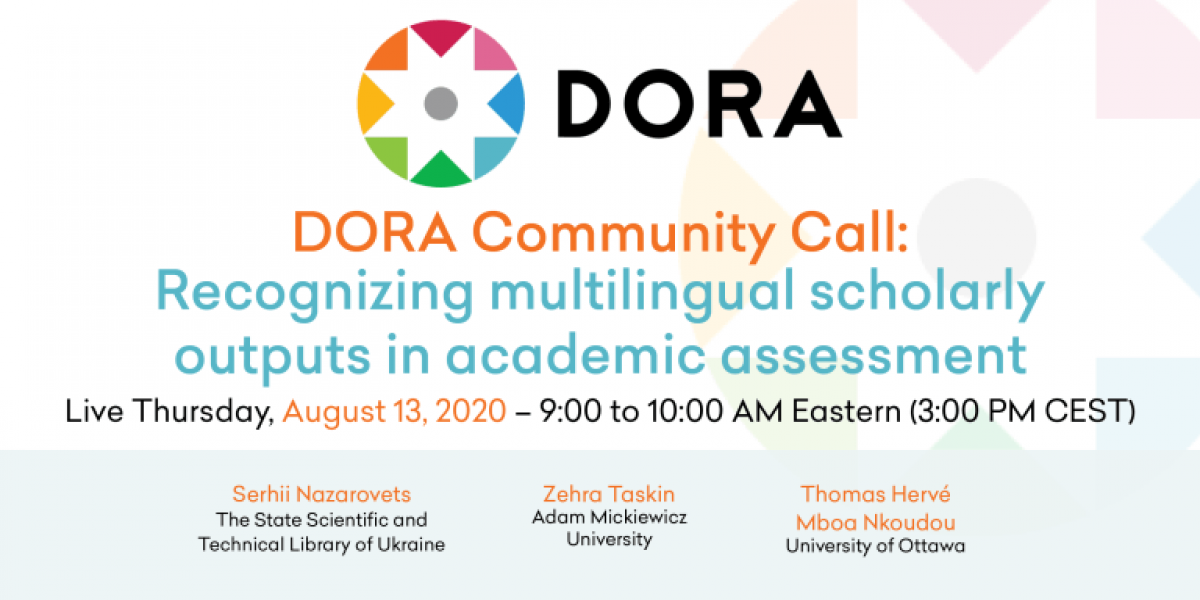 Join the DORA discussion on recognizing and rewarding multilingual scholarly outputs in hiring, promotion, and funding decisions.
The call will include a panel discussion featuring:
Serhii Nazarovets, The State Scientific and Technical Library of Ukraine
Zehra Taskin, Adam Mickiewicz University
Thomas Hervé Mboa Nkoudou, University of Ottawa
The panel will discuss the value of recognizing multilingual scholarly outputs and the challenges presented by an evaluation system that favors English publications. In addition, we hope to identify strategies to help selection committees, funders, libraries, and institutions recognize multilingual scholarly outputs. Participants will have an opportunity to ask questions following the discussion.
The event is free but participants are asked to register here.