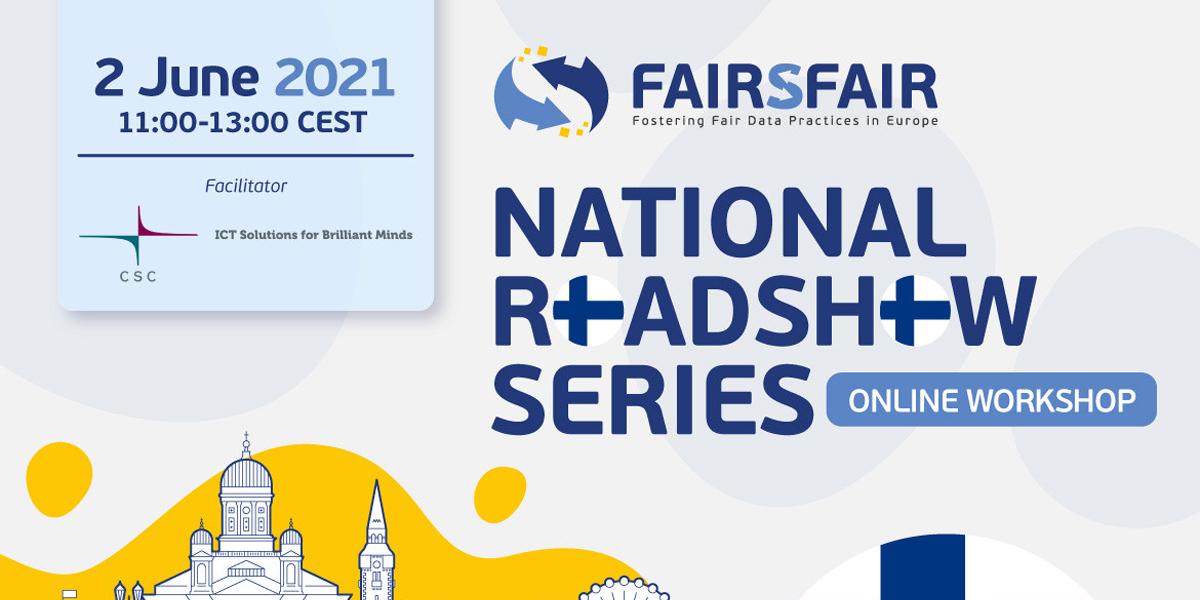 The FAIRsFAIR Roadshow will virtually visit Finland on 2 June 2021 to offer a FAIR programme.
FAIRsFAIR will present some outputs and showcase practical tools for raising FAIR awareness and assessing the FAIRness of research datasets.  We will also discuss the role of FAIR for researchers in managing their work in a digital environment.
FAIRsFAIR warmly invites data support staff, researchers and data policy makers, to join the event. In the spirit of collaboration each data steward is asked to invite a researcher, and each researcher to invite a data steward!